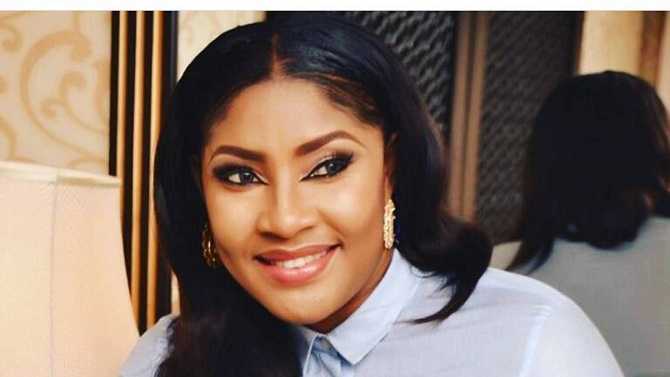 We know everyone has a New Year resolution. But while some women are taking resolute on weight loss or putting a long list of tasks that are sure to amp up their wardrobe, Angela Okorie is convincing us that 2018 is best lived in short haircut. The actress has completely parted ways with her long hair and who can deny how dope she now looks?: 
While it may not actually be for a movie, Okorie's new 'do is low fade, sharp, and healthy-looking. Basically, it's one of the best ways to kickstart a new year when it comes to beauty. "AM SOOOO DOPE AND I KNOW IT," the actress wrote while sharing the image with her fans on Instagram.  
If anything, her new hairstyle reminds us the real beauty when it comes to short hair and if you're one of those women who's tired of wearing hair extension, why not clamor for the scissors this weekend and see for yourself how dope you'll be looking. To say the least, the actress looks darn pretty.