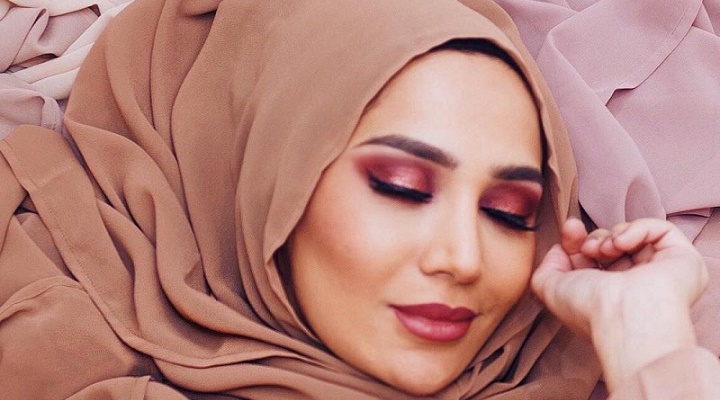 As one of the Muslim beauty influencers whom you can hardly see her hair on display due to some religious reasons, Amena Khan would be the least expected when it comes to featuring in a mainstream hair campaign. The British beauty blogger stars alongside other women in the latest L'Oreal Paris Elvive World of Care campaign, marking the first time a major hair-care brand is casting an hijab-wearing woman as an ambassador.
"How many brands are doing things like this? Not many," she said while speaking with Vogue UK. "They're literally putting a girl in a headscarf — whose hair you can't see — in a hair campaign. Because what they're really valuing through the campaign is the voices that we have."
 L'Oréal Paris Elvive is a line that repair damaged hair and Khan believes that "whether or not your hair is on display, it doesn't affect how much you care about it."  She is currently boasting over 392,000 subscribers on her Youtube channel for connecting with other women through beauty tutorials, and according to the model who started wearing hijab in her early 20s, she wants her hair to look sheen at any-time she takes off her scarf. "A game changing new campaign!!! 👏🏽❤️ So… lately I've had a complex relationship with my hair feeling lackluster. When I take off my scarf, I want my hair to be more radiant – don't we all?"
Khan also cited that most people always presumed that women who don't show their hair don't care for it which is invalid "You have to wonder — why is it presumed that women [who] don't show their hair don't look after it?" she asked Vogue UK. "The opposite of that would be that everyone that does show their hair only looks after it for the sake of showing it to others. And that mindset strips us of our autonomy and our sense of independence. Hair is a big part of self-care."
The new L'Oreal Paris Elvive offers a wide range of products for different hair types and like the hijab-wearing model said, she's really into the 'The Pink One' which is perfect to revitalize a dull hair.