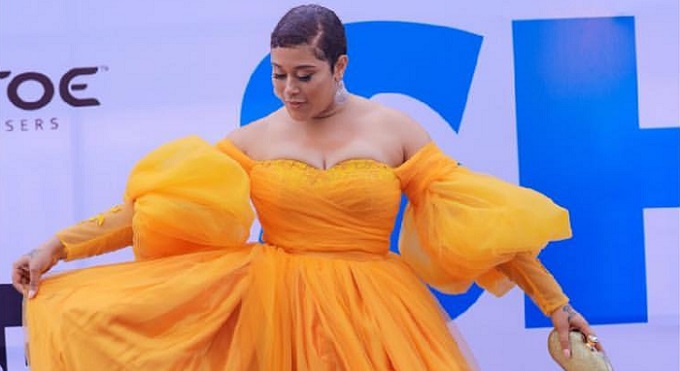 Forget millennial pink, you can never go wrong with orange and this is evidenced by actress Adunni Ade. 
The 43-year-old thespian stunned over the weekend at the 'She Is' movie premiere red carpet in one of our favorite looks from a Lagos-based designer, Nonnistics. And she didn't miss the opportunity to demonstrate the excitement of her look, posing for the camera from different angles:
She chose a very statement, voluminous, off-the-shoulder gown with billowy sleeves for the occasion, looking like a real-life orange Cinderrela. If the glamorous design couldn't steal the show, there's no doubt the bright-hued ensemble outshined everyone. 
Ade then accessorized with glittering statement earrings with her hair in a short pixie cut, exuding a classic Hollywood glamour and looking incredibly elegant.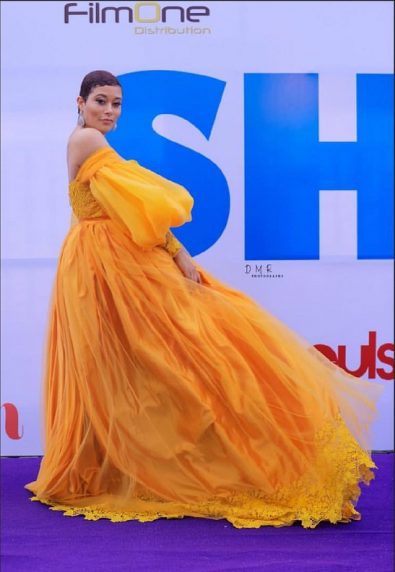 Instagram
Gorgeous!