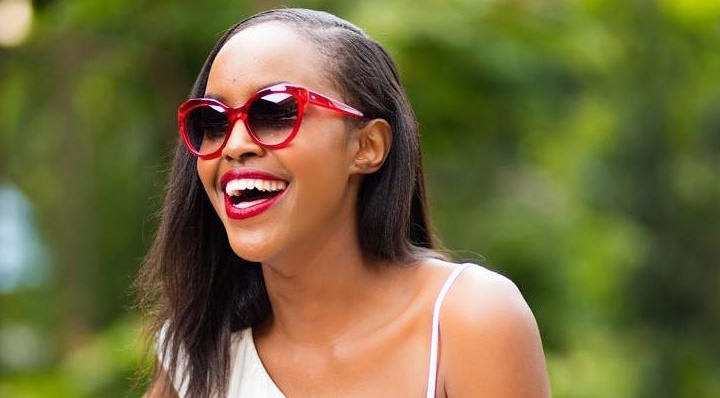 From the very first moment we skimmed through the biggest beauty trends Pinterest is forecasting for next year, there's that certainty 2018 will be an over-the-top year. Imagine a year where next-level lashes (aka traffic-stopping lashes), super-long extensions, geometric nails, and wet hair are making part of the list, it's no secret women are literally morphing into Queen Bey, Nicki Minaj, Kim Kardashian and the rest of the famous stars.
Known as the global items curated board, Pinterest analyzed the data from its 48 million beauty Pinners to come up with these predictions and surprisingly, your favorite braids aren't on the list but short pixies certainly make the cut. Read on to see the biggest beauty trends you'll be seeing everywhere come 2018.
Next-Level Lashes:
With a long list of strikingly odd Instagram brows that 2017 is known for (from squiggle, lightning bolt, feathery, to box brows etc), Pinterest affirmed that the trend is still big but 2018 will be all about 'long, lush lashes.' According to the board, searches for lashes are more than 152%.
Super-Long Hair:
It seems like we will all be wearing long hair in 2018 — because not only has the searches increased to 130% but the guys at Pinterest maintained that 'everyone with a lob or bob is taking it to extremes with longer locks' next year.
Pixie Crops:
As long as 2017 is a concern, there are two celebrities who have made pixies one of the most covetable beauty trends and they are none than Cara Delevingne and Zoë Kravitz. Whether you choose to wear in black or bleached like Cara, Pinterest says playful pixies have got more than 130% searches like long hair.
Inclusive Foundation Shades:
While this department of beauty has long been due for inclusivity, Rihanna's Fenty Beauty showed up and paved the way for other beauty brands. Nowadays, women of color, even women with albinism can rejoice. And Pinterest says 'a wider range of skin tones are showing up in new shade-inclusive foundations' with more than 378% for "complexion matching" searches.
Wet-Looking Hair:
Never you take Kim Kardashian for granted; she's the influencer who has clearly helped to triple the searches for anything wet hair. Although the countries where the most searches come from is not clear, wet hair will certainly make a resounding comeback next year. According to Pinterest, with 166% in searches, 'prepare to see a lot of super slicked-back styles and all kinds of curls next year.
Cleansing Oil:
Of all the beauty trends, cleansing oil appears to have generated the highest percentage of searches and it's easy to see why. Quite a number of women have found that keeping up with skincare routine is vital, in which a cleansing oil plays a major role. And the best part? Oil cleansing method works for any skin type.
Geometric Nails:
Okay, it's one of those things you were never prepared to hear but hey, something big is going to happen in the nail department. Your manis are about to go geometric because Pinterest says searches for "geometric nails" is boasting about 83% increase.
Underliner:
Chances are, you must have been dabbling with something subtle in 2017 but you'll need to think beyond normal and go for bright colors but because the attention will be centered on neon underliner next year. Of course, it's edgy and distractive, which is what most women want. For its searches, Pinterest confirmed 65% increase from its beauty pinners. 
Lip Tints:
Just so you know, 2018 is going to be the year you'll start giving your lips a VVIP treat with either a sheer or matte tint. What we mean is, the obsession is very high considering its 414% increase in lip tints searches.
Facial Rollers:
If dermatologists approve it and the search on Pinterest increases to 345%, what more evidence do you need? As the perfect skincare tool, Facial Rollers will be a serious thing next year. Use it to cool, tighten, and de-puff your skin in seconds, for a glowing new you.