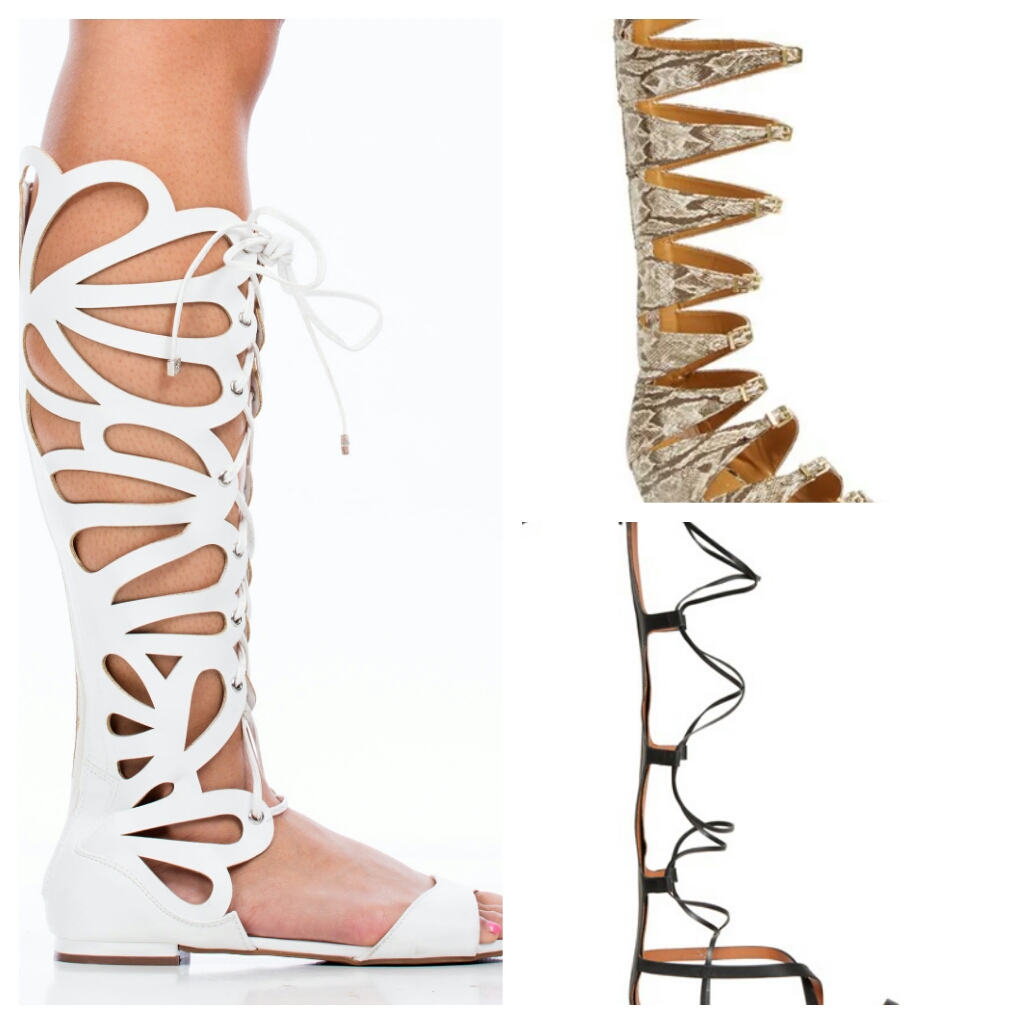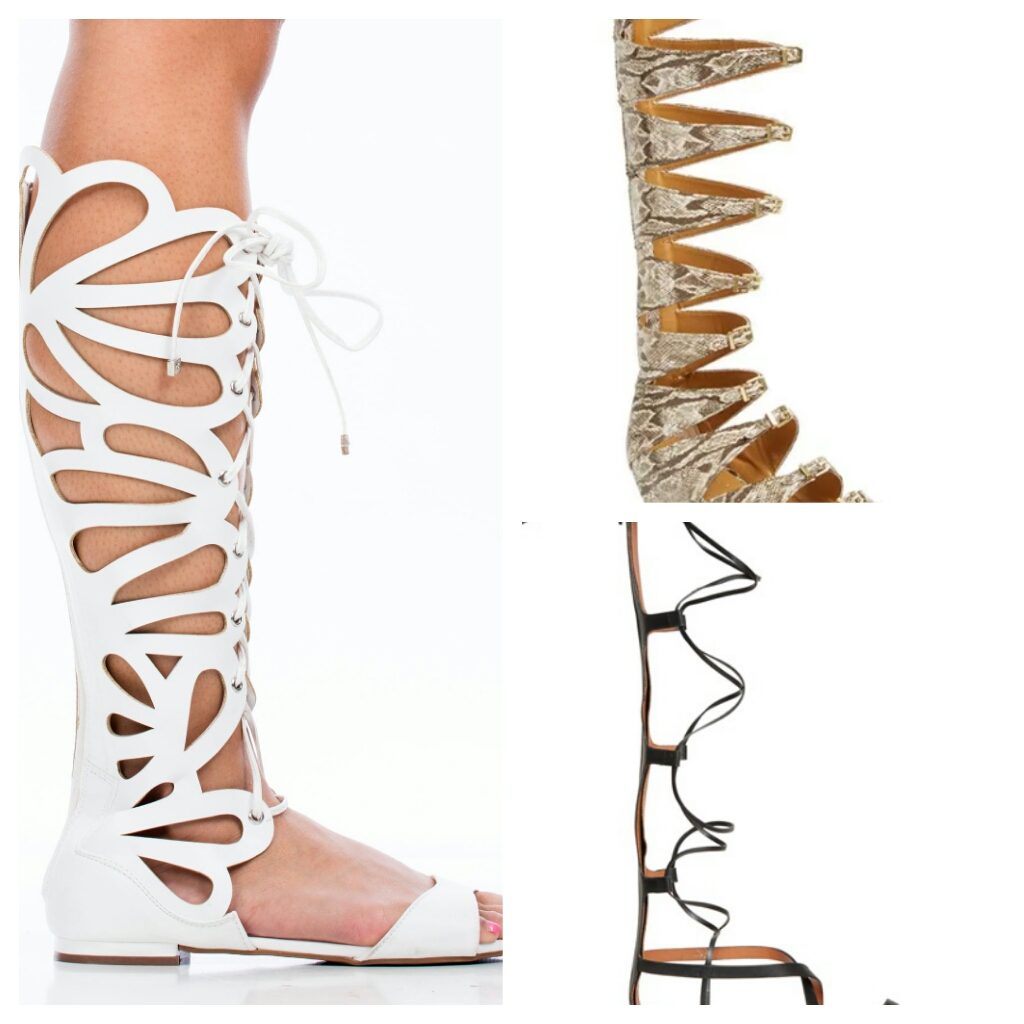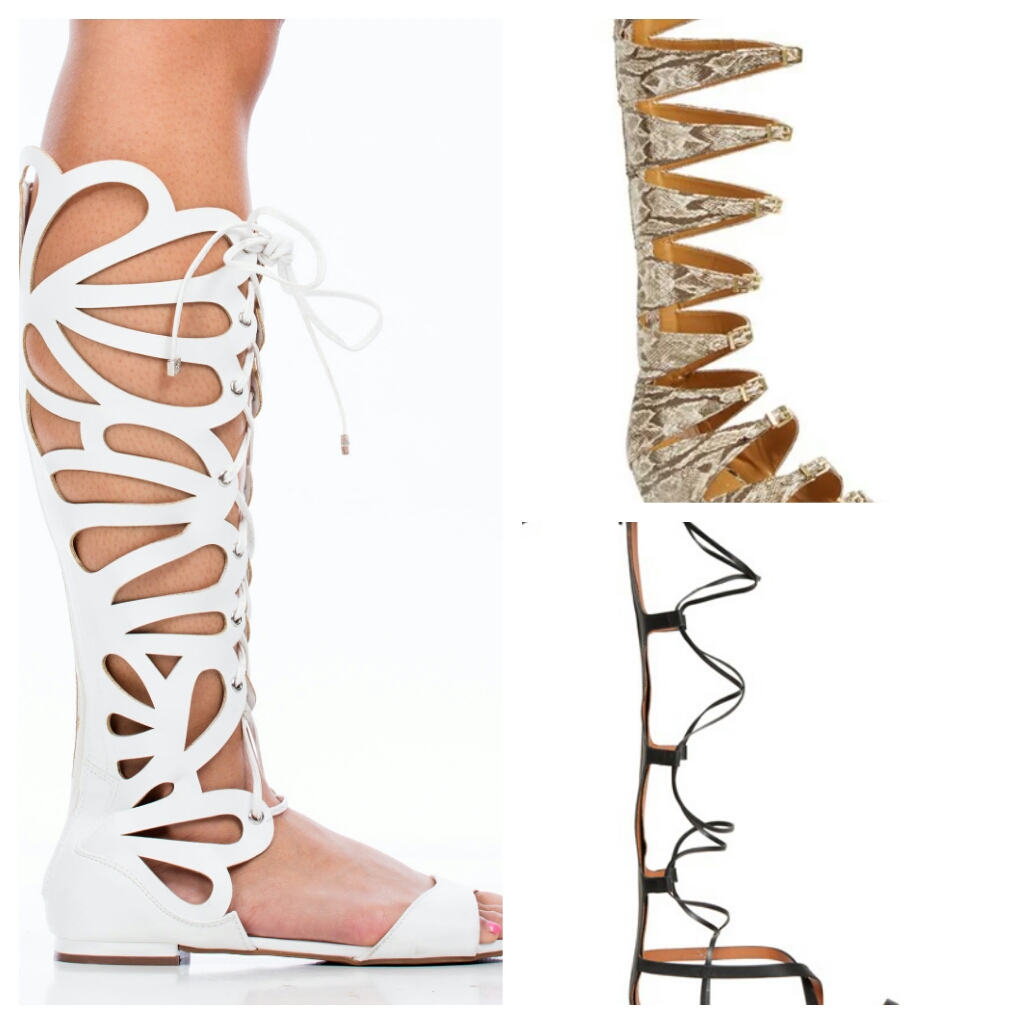 There's nothing worse than having everything from your head to your knees well coordinated and on point, only to ruin the look with your choice of shoes.
Shoes are a major part of any look and could easily dress up or down any outfit. If you're looking to wear your pleated skirt without looking like you have somewhere important to be, you can easily dress it down with a pair of sneakers. Same goes with jeans. Throw on a pair of pumps and you'll go from causal to chic.
Gladiator Sandals are the must-have shoes for spring 2015 as it dominated the Paris spring 2015 runways. Designers offered up every variation on the sandal…for intance Valentino, Chloé and Stella McCartney embraced their inner bohemian with simple laced-up versions, while Balmain and Isabel Marant conjured up warrior-like sandals.
Knee-high Gladiator sandal will give you the look you need without the pain that pumps tend to cause. Whether you have a dinner date, going to a brunch party, or just need to unwind from the stress of wearing heels, the warrior sandals will give you the kind of freedom you need this season.
Gladiator sandal will elevate your spring looks, pairing it with all short, flirty spring dresses just like the way designers did on the runway. So whether you're a lover or a fighter, you'll look decidedly chic in any of these options. Flip through the gallery to see our favorite selection.